The Cantarel, restaurant near Andelot next to Chaumont
RESERVATION ON
(+33)3 25 01 31 13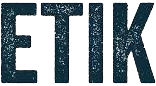 NOUVEAUTÉ de la marque "LOGIS" :
demandez la carte de fidélité gratuite "ETIK"
et profitez de ses avantages sur tous vos repas et chambres "Logis" !

Near Chaumont (52, Haute- Marne, Champagne-Ardenne), in the historic town Andelot the Cantarel restaurant serves traditional cuisine made with quality products.
Whenever possible, the Restaurant Le Cantarel endeavors to source from local producers .
For lunch or dinner, enjoy the dishes prepared by Olivier Royer, the chef who offers tasty menus!
There are no news
In the air-conditioned restaurant, you will have free Wi-Fi.
For group meals and banquets, the Cantarel offers the possibility, upon request and with a reservation to celebrate all kinds of events with family or friends (birthday, baptism, communion ...) but also business events such as seminars, meals year-end, retirements or conventions.
The Cantarel also has a bar area where you can have a drink, enjoy a snack or just access to tobacco services and games.
For more information, contact the Cantarel on phone +33 25 01 31 13 or by e-mail.